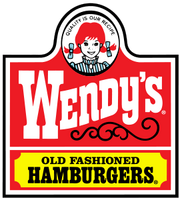 Wendy's: Old Fashioned Hamburgers and usually simply called Wendy's is an international chain of fast food restaurants founded by Dave Thomas & John T. Schuessler (Co Founder). on November 15, 1969 in Columbus, Ohio. As of December 2006, Wendy's was the world's third largest hamburger fast food chain with approximately 6,700 locations following McDonald's 31,000 locations and Burger King's 11,200 locations. On April 24, 2008, the company announced a merger with Triarc, the parent company of Arby's. Despite the new ownership, Wendy's will remain headquartered in Dublin, Ohio.[3] Previously, Wendy's had rejected more than two buyout offers from Triarc Companies Inc. Wendy's was eventually sold to Triarc Companies Inc., which is run by billionaire investor Nelson Peltz, for $2.34 billion in an all-stock deal.
Wendy's International is the parent company of Wendy's, and is a publicly traded company. Approximately 77% of Wendy's restaurants are franchised, the majority of which are located in North America. Wendy's and its affiliates employs more than 46,000 people in its global operations. In fiscal year 2006, the firm had $9.45 billion (USD) in total sales.[4] While Wendy's sets standards for exterior store appearance, food quality and menu, individual owners have control over hours of operations, interior decor, pricing and staff uniforms and wages.
In response to a 1986 slowdown in the chain's performance, Wendy's restructured its cleanliness standards, menu and other operational details to ensure that stores met the goals and standards of the parent company so that its franchises were competitive in the market.
Wendy's menu consists primarily of hamburgers, chicken sandwiches, French fries and beverages. The company does not have a signature sandwich, such as the Whopper or the Big Mac. Instead, the square burger patties it uses in its sandwiches are the signature item. The company also advertises that its burgers are made from fresh ground beef, not frozen patties.