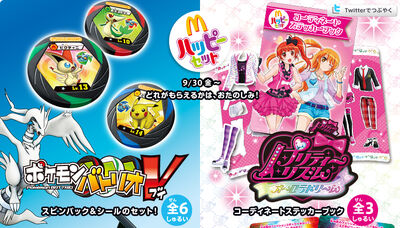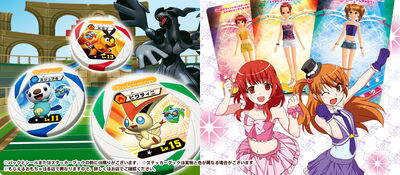 Pokémon Battrio is an arcade video game released in Japan in 2007, and turned into a 2011 McDonald's Japan Happy Meal toy series. The game features POG-like pucks, with pictures of Pokemon.
The series offered "spin back" and a sticker set. Promotional images suggested the toys might be different in store.
The toys ran opposite Pretty Rhythm.
Ad blocker interference detected!
Wikia is a free-to-use site that makes money from advertising. We have a modified experience for viewers using ad blockers

Wikia is not accessible if you've made further modifications. Remove the custom ad blocker rule(s) and the page will load as expected.