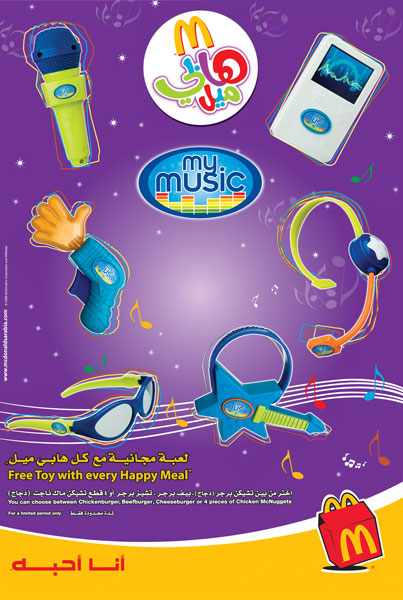 My Music is a line of six McDonald's "musical gadgets", offered in Qatar.
Electric guitar: Press a button to play a "groove sound".
Microphone:
MP3 player: Fake iPod plays nice tune.
Head set: "can be used to sing along to short tunes"
Glasses: "to make you pop star looks complete"
Hand Clapper: A toy that looks like two hands, which clap.
Ad blocker interference detected!
Wikia is a free-to-use site that makes money from advertising. We have a modified experience for viewers using ad blockers

Wikia is not accessible if you've made further modifications. Remove the custom ad blocker rule(s) and the page will load as expected.