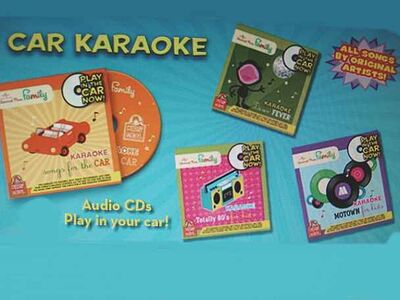 From April to June 2010, Wendy's offered Universal Music Family Car Karaoke CDs.
Toys
Songs For the Car
Disco Fever*
Totally 80's
Motown for Kids
Controversy
The Disco Fever CD was pulled from the promotion after people complained that one of the tracks, Donna Summer's "Last Dance", was supposed to have the lyrics "And when I'm bad, I'm so, so bad", but the CD said "And when I'm bad I'm so, so horny". Wendy's apparently put the adult version on instead of the family friendly version. The other 3 CDs continued to be distributed with the meals until June.
Ad blocker interference detected!
Wikia is a free-to-use site that makes money from advertising. We have a modified experience for viewers using ad blockers

Wikia is not accessible if you've made further modifications. Remove the custom ad blocker rule(s) and the page will load as expected.