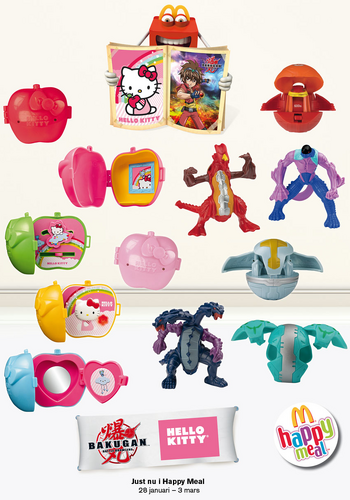 thumb|300px|right Bakugan toys ran January 28 to March 3, 2011 at McDonald's restaurants in select European countries, including Sweden and France. The Italian toys were slightly different.
It ran simultaneous to Hello Kitty (McDonald's Europe, 2011).
Ad blocker interference detected!
Wikia is a free-to-use site that makes money from advertising. We have a modified experience for viewers using ad blockers

Wikia is not accessible if you've made further modifications. Remove the custom ad blocker rule(s) and the page will load as expected.